The Life of William Giles would make a great movie. Born in Boston to a doctor and his concert pianist wife, Will moved to London then South Africa and Argentina where the family settled?until forced to flee the Peron dictatorship. He became involved with the Black Civil Rights Movement and marched with Dr. Martin Luther King, Jr. in Selma. Will is also an active member of the Native American Church.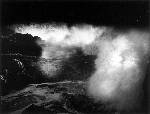 Will studied and worked with many wonderful photographers including Minor White, Ansel Adams, Dorothea Lang, Beaumont Newhall, Nathan Lyons, Hollis Todd, Ralph Hattersley, Paul Caponigro, Jerry Uelsmann. He has an MFA from the University of Rochester where later he was Chairman of the Department of Photography. He has taught and given workshops on both coasts.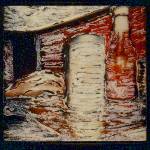 Will?s photographs document the Black Movement in America, capture the fury of the ocean at Point Lobos, the serenity of the Kiva, the transitions of life and death, the rhythms of a junkyard. His work has been published in numerous books and portfolios. It is found in museums from San Francisco to Paris.